To maintain the highest efficiency of a machinery, every component must be in perfect conditions: ORADOC supplies original spare parts for the optimal functioning of the plants. Special spare parts can also be supplied, suitable for the most diverse applications.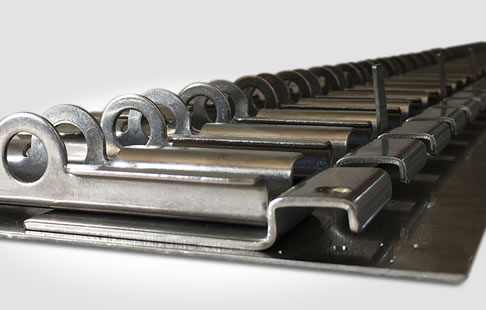 Pressure plates
ORADOC supplies pressure plates for any type of blade holder, be it flexible or rigid, as a spare part to be used in case of need. Having a spare pressure plate in stock allows a quick substitution without having to stop the machine for a long time or to work without doctors.
Pressure plates are available in a wide range of materials and dimensions, to fit all blade holders and positions.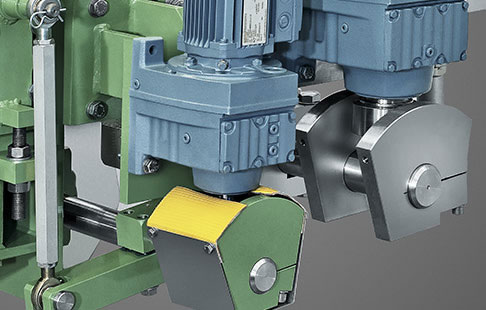 Oscillators
Oscillators aims at moving the doctor back axially (according to requested stroke) and slowly; their frequency depends on the type of gearbox and motor
ORADOC
provides different types of oscillators. The most popular and used are electromechanical oscillators, with power between 0.18 and 0.75 Kw, that can be provided in "S" version for the dry part and "U" version for wet part and are available in different versions:
Coaxial gearboxes (series AC), for normal applications
Parallel axis gearboxes (series AP), for heavy applications
Pneumatic (series PN)
Motor under protection IP55 (for dry part) and IP66 or IP67 for wet part.
Voltages: standard 220/400V.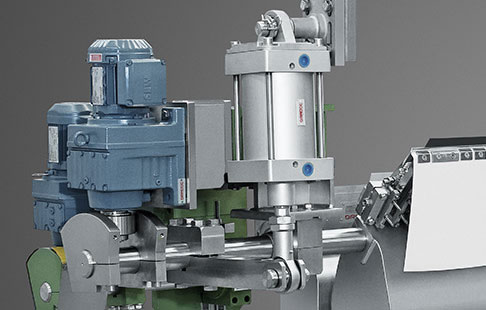 Actuators
ORADOC supplies pneumatic, mechanical and hydraulic actuators for all types of Boosting Performances, even for corrosive applications and high-temperature positions. Such spares can be offered not only as substitution for already existing actuators, but also as upgrade on less recent installations, on which ORADOC can provide a complete revamping. ORADOC mechanical actuators can also be installed on OraSetTM systems, where they allows the automatic and continuous variation of the creping angle.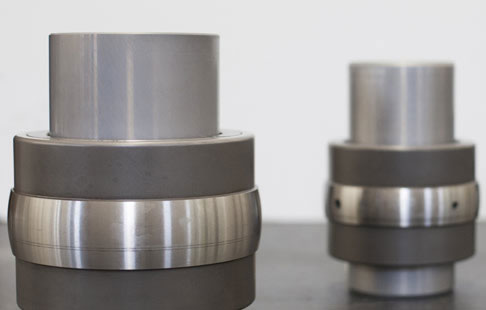 Bearings, housings, gaskets
Special self-aligning ball bearing supports
Self-aligning ball bearing housings, for axial and rotating movements, designed to be used with oscillating doctor backs. Supports have double WRM seals and are made of carbon steel (dry end) or stainless steel (wet end). Available ID's are: 50-65-80-100 mm, while other ID's can be arranged upon request.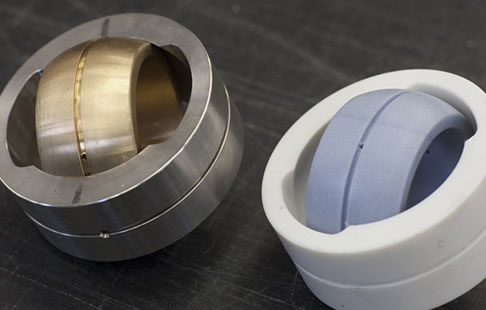 Special self-aligning bush bearing supports
Self-aligning bush housings, for rotating movements, designed to be used with not oscillating doctor backs. The bushes are in self-lubricating material. Supports have double WRM seals and they can be made of carbon steel (dry end) or stainless steel (wet end). Available ID's are: 40-50-65-80-90-100 mm, while other ID's can be arranged upon request.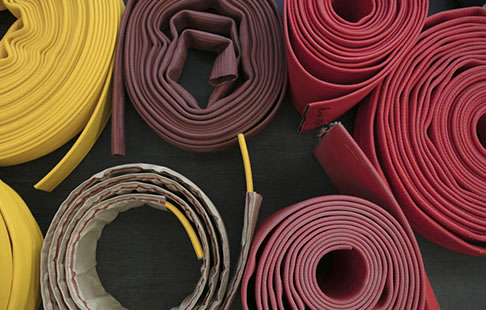 Hoses and sleeves/shieldings
Hoses and sleeves are essential elements for the correct functioning of all flexible Boosting Performances. In our warehouses are available hoses of all dimensions for all product types and in various materials, apt to be used even in very high-temperatures.
Moreover, for increased protection, ORADOC can also supply sleeves in composite materials as Kevlar and/or fiberglass.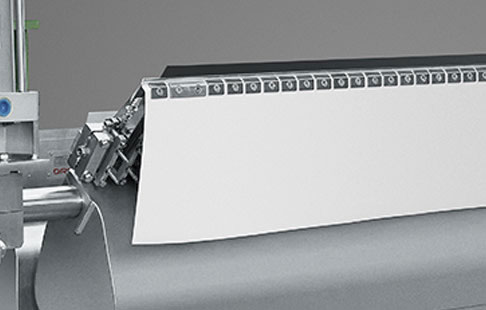 Apron
To protect the blade holder from production residues, ORADOC offers different types of protections for various applications, available in many sizes, that can be used even at high working temperatures.

Request information about our products