For more than 30 years ORADOC has been representing a benchmark in the designing, manufacturing, assembly and assistance for complex cleaning and creping solutions for the paper, wood, rubber and plastic, textile and food industries.
Thanks to the acquisition of MTK, ORADOC expands its range of products and services by also offering drainage systems and vacuum systems, along with all related technical services.
Located in Lucca, a strategic area of the European paper district, ORADOC aims to grow and consolidate its brand both in Italy and abroad.
Respect, team-working, efficiency, development of new technologies and the interest towards new talents are the key values which better describe ORADOC.

WIVA represents the experience and the reliability of a network of companies dedicated to the development of products and technical services; their know-how helps them operating in various industrial fields, creating value for their customers.
WIVA draws and coordinates resources oriented to continuous improvement, people engaged in the research of innovative solutions aiming at improving the offer of exclusive products and services.
WIVA guarantees the ability to listen and analyse, it has a wide technical knowledge; its attitude is to combine different disciplines to then provide a broader vision, quality and manufacturing concreteness.
WIVA takes advantage of its background – made of the different companies' experiences – to take each single company further, implementing their leadership each in its own sector.

ORADOC's expertise has grown together with the partnerships with its customers: starting from the analysis and the comparison of different requests, ORADOC has developed specific technical solutions tailored for different production and process needs, in order to provide its customers with tangible and measurable results.
Always keeping an eye on the most advanced technologies, ORADOC has developed integrated systems able to meet the ever-changing needs of paper and tissue complex markets, thus guaranteeing high performance products. ORADOC can boast an in-depth knowledge of the productive process and this is the essential requirement to be able to offer its customer the best choice of materials and the best doctoring and dewatering solutions.

ORADOC products are employed in many different industrial fields: be it paper, wood, tissue or plastic, Oradoc can offer high performing solutions for cutting, cleaning and creping doctoring, drainage elements and vacuum systems. The preliminary analysis of the customer's needs allows Oradoc technicians to suggest the best, customized solution to meet the needs of every different production line.

Wood
Doctoring system find also application in the high-density fiberboard industry, for example in the production of Masonite  […]

Rubber & Plastic
In the rubber and plastic industry, doctoring systems are mainly needed in cleaning and cutting position […]

OEM
Over the years, ORADOC has built trust in relationships with many original equipment manufacturers, in the paper and tissue world, but not only […]

Other industrial fields
In the food industry doctoring systems are employed in the bakery sector for the production of bread, where they are used to keep the […]

One of ORADOC's main points of strength is its widespread business reach: thanks to a well-structured network of representatives, agencies and partners, thousands of ORADOC products are installed all over the world in plants and paper mills of many well-known multinational companies such as SCA Hygiene Products, Sofidel, Kimberly Clark, Lucart, Georgia Pacific, ICT, Metsa, Wepa and hundreds of smaller companies.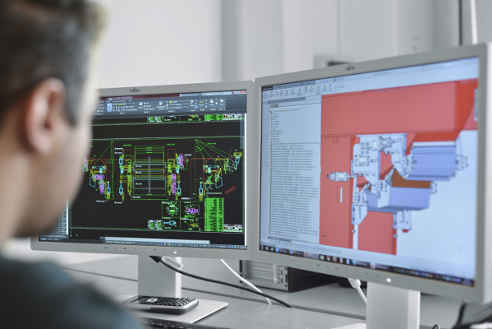 The constant updating of competences through specific courses and knowledge of the rules in force in each sector guarantee ORADOC technicians' professionalism.
Our specialized technicians offer great support to customer during installation and qualified consultation even during the planning stage.
The in-depth knowledge of process lines, tools and machines allow ORADOC technicians to intervene in many different manufacturing areas.
The on-field experience gained during the years, together with the constant updating in technological innovation and efficient solutions make our specialized technicians great and reliable speakers.